Case Study: Recover Thousands of Dollars in eCommerce Revenue
What happens when your customers can't conveniently order from your store but have to place a call to make an order?
Shopify has a lot of amazing features but sometimes they miss a thing or two that your store needs to sell to a unique set of customers.
We helped TheHisPlace build one of such missing features in their store. This single fix helped:
Recover thousands of dollars in lost revenue,

Reduce customer dissatisfaction and churn,

Save lots of hours burnt in manual work.
Did you know that we also provide consulting services?

About TheHisPlace
TheHisPlace is a Shopify male fashion brand that sells suits (and suit accessories) of different sizes, designs, and styles for boys and men of all age groups.

They were losing thousands of dollars in sales and needed to stop it
Few months after becoming the manager of TheHisPlace, Esther Weissman discovered that a lot of their customers buy jackets and pants of different sizes.
For example, a customer may want to buy a size 10 jacket, but a size 11 pants. And they would love to do this on the same product page.
But this was not possible on their Shopify store because Shopify doesn't give you the option to do that natively. So the customer had to buy the jacket on one product page and the pants on another product page.
This was making them lose money because customers were either abandoning their cart or buying the jacket without the pants. Or vice versa. Those who called to place the orders manually did so with frustration and dissatisfaction.
"It was a big issue, and our Shopify store was losing sales because of that. When the customers couldn't buy it the way they wanted to,, some would call us up in frustration, demanding the options to be able to do that. So sometimes I had to manually put the order in from the backend myself. But this was taking up a lot of hours and was very inconvenient for me and my customers," says Esther.
She goes further, "I needed my customers to be able to do this on the same page. That is instead of buying the jacket and the pants on different product pages, they can have it together on one page"
She realized she needed an option on her website that allows her customers to buy jackets and pants of different sizes on the same page. So instead of buying the jacket on one page and going to another page to buy the pant, they can do everything on one page, and checkout immediately.
"A lot of my customers buy separate sizes. So I needed them to both come up on one page so they can select different sizes for a jacket and pants and add them to their cart. All on the same page," says Esther.
Early struggles- she tried to fix it by herself
"I tried to do it myself. I tried googling solutions to the problem but didn't find anything useful. I downloaded an app that I thought would help me. But it didn't. That was when I realized that this wasn't in my league anymore. This is something only an experienced coder can help me do", she says.
As a manager, she doesn't have the coding skills to fix the problem. So she searched for coders on Storetasker (a platform that connects Shopify merchants with Shopify experts to meet their needs) to help her fix the problem.
"I was matched with some coders initially on Storetasker. But they were not really helpful. They gave some recommendations but they couldn't really take the whole problem from me and solve it — which was what I needed," she recalls.
This was getting frustrating for her by the day as she watched thousands of $ flush down the drain and frustrated customers calling to place orders.
"So I reached out to the admins at Storetasker to tell them I wasn't really getting anywhere with the coders they've matched me with. So they matched me up with Chen Zissu. That was how I found Chen and the team at Zissu Ltd".
A win-win for my business and customers
After being matched with Chen, she did some digging to ensure she wasn't matched to someone who couldn't provide what she needed.
"I read so many reviews about Chen before deciding to work with him. A lot of persons were happy with his work and how amazing his services are. No one had a bad thing to say about his services," says Esther.
"When I explained my struggles and challenges to Chen, he said he had the perfect solution for the problem. And then took complete control of the project. He did some heavy coding- that may be too technical for me to explain- and came up with the perfect solution for the problem. We called it suit-separate," she explained.
With the implementation of suit-separate,
Esther's customers can now buy jackets and pants of different sizes on the same product page.

They don't have to call her on the phone to place orders for jackets and pants of different sizes (back to the 21st century).

Esther now has more time to focus on other important tasks as a manager.

TheHisPlace recovered thousands of $ in sales.
Esther's customers can now place their orders with a smile on their faces (everyone loves to buy with a click), she can sleep rest assured that her site is running smoothly and her customers can buy easily and conveniently.
Esther says, "Now my customers can buy separate sizes of jackets and pants on the same page, my site runs smoothly and we're making more money"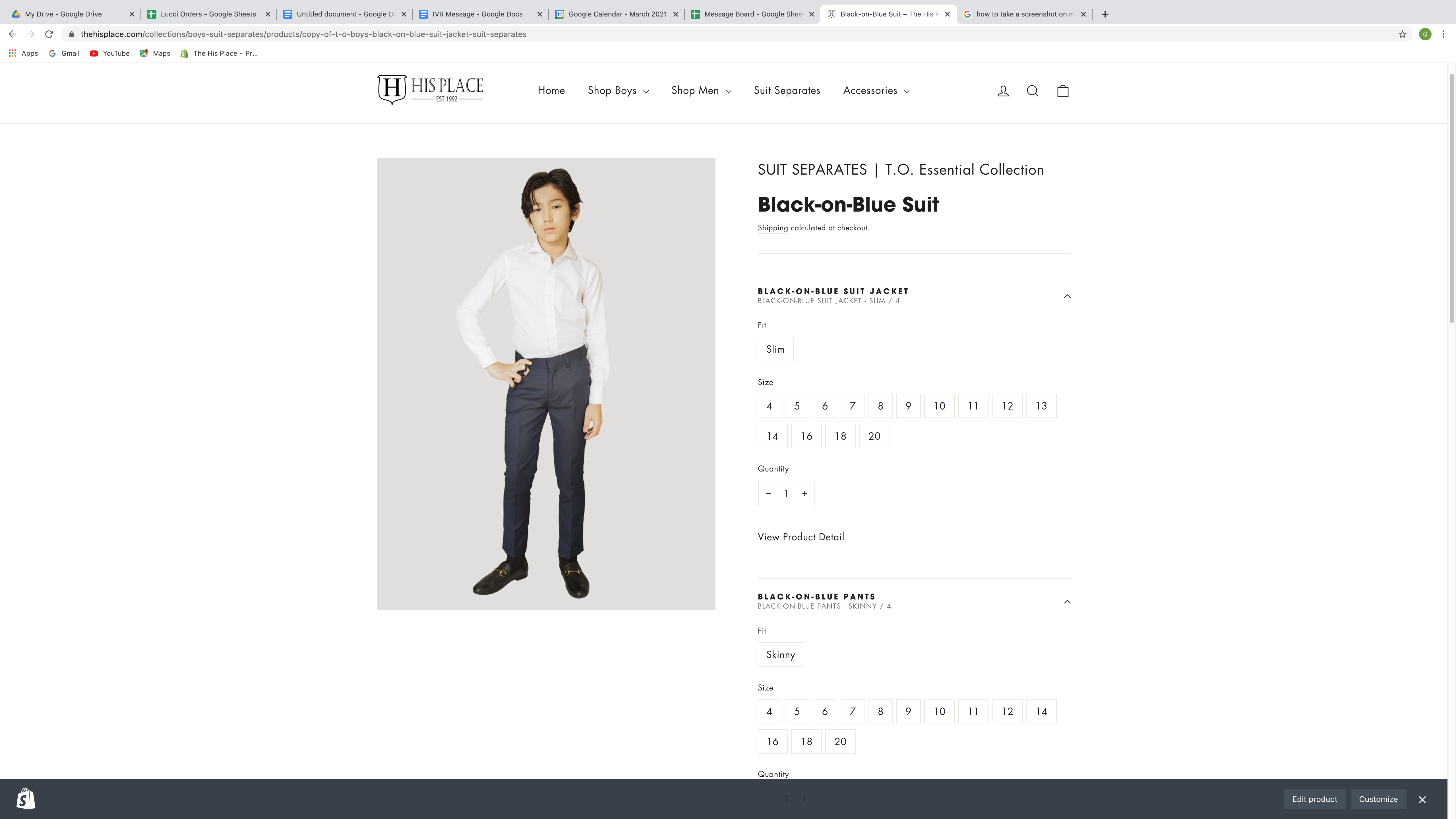 "Since then Chen, and the team at Zissu Ltd, have been helping me do a lot of things. Whenever I have a problem that is too technical for me to fix I send it over to him," she adds.
"I continue to work with him, and the team, because he was great at getting the job done. He takes his time to properly explain what he's doing, and sometimes sends a video to explain the geeky coding stuff in a more human language so we'd both be on the same page," Esther explained.
"He's great at communication and super fast in delivering on tasks. This is something my time-sensitive business needs to thrive. A glitch on my site that prevents customers from ordering for only an hour can be disastrous for business," says Esther.
"He's very talented and I'm very happy working with him. I never want to be in a position where I wouldn't have him to help me."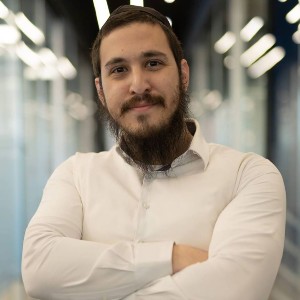 Chen is the Shopify expert with 7 years of experience in Shopify Development, brand design, website migration and conversion rate optimization. His brand designs participated in multiple competitions, and all the stores he built generated over $24.000.000 in sales. He's passionate about building big eCommerce brands from scratch.